Water Restoration | Collinsville IL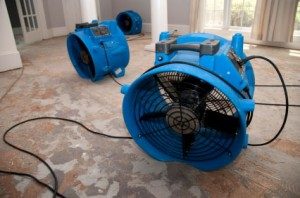 Water is an amazing force that makes life possible. But when water enters a home or business due to circumstances created by weather or flooding, it can become a very destructive force that needs the professional attention provided by Bio Fresh Cleaning's Professional Water Restoration Services. Since water can quickly and easily penetrate into every crack and crevice of a building, extensive damage can compromise the integrity of any structure that is not professionally dried, cleaned and sanitized.
Bio Fresh Cleaning offers customers a well-trained Professional Water Restoration Services team who understand that the restoration process involves much more than simply wiping up excess moisture. We are specialists when it comes to evaluating the best way to dry out both visible interior and hidden interior surfaces after water damage has occurred. Professional drying and sanitizing techniques utilized by Bio Fresh Cleaning ensure that no dangerous mold, mildew and other bacterial infestations can occur after our team leaves the premises. This gives our customers the peace of mind that using our Professional Water Restoration Services does the most thorough job of restoring their residential building or commercial facility to safe living and working conditions that do not pose a health hazard to any of the inhabitants.
Bio Fresh Cleaning understands how upsetting it can feel to have a home or any property damaged by water flooding the area. But we offer home and business owners the fastest and most thorough solution to water damage problems through our Professional Water Restoration Services, guaranteed to restore conditions by effectively eliminating moisture, mold and other problem issues.